Outback Motortek KTM Combo Skid Plate Black / Crash Bars Orange 1090 / 1190 / 1290R Adventure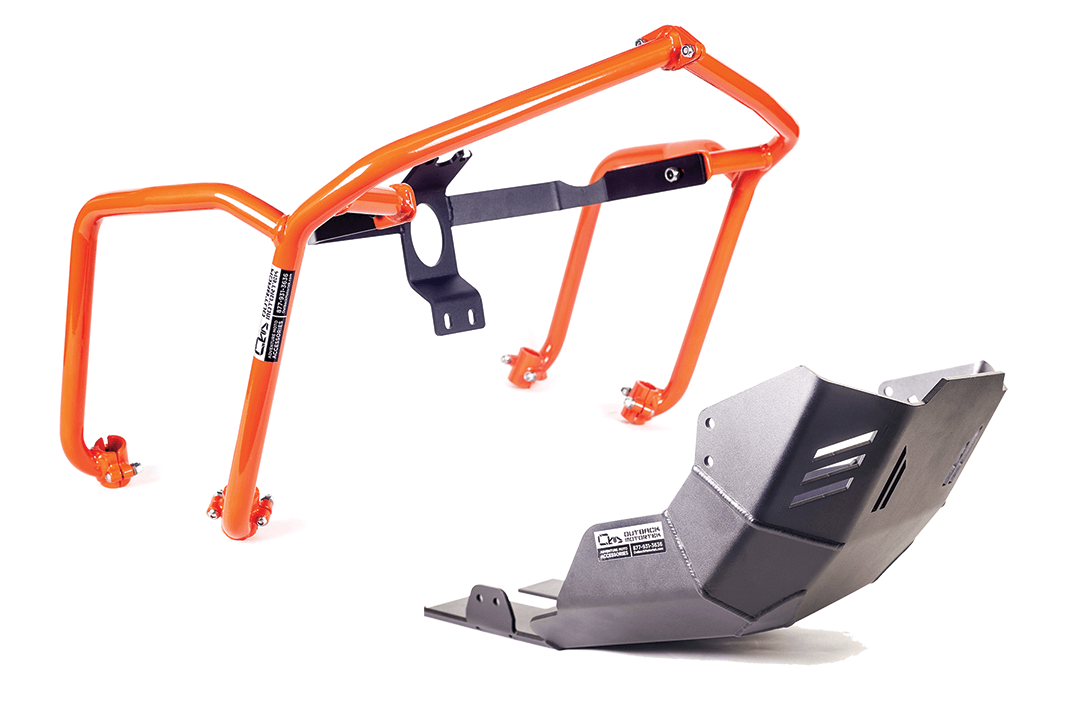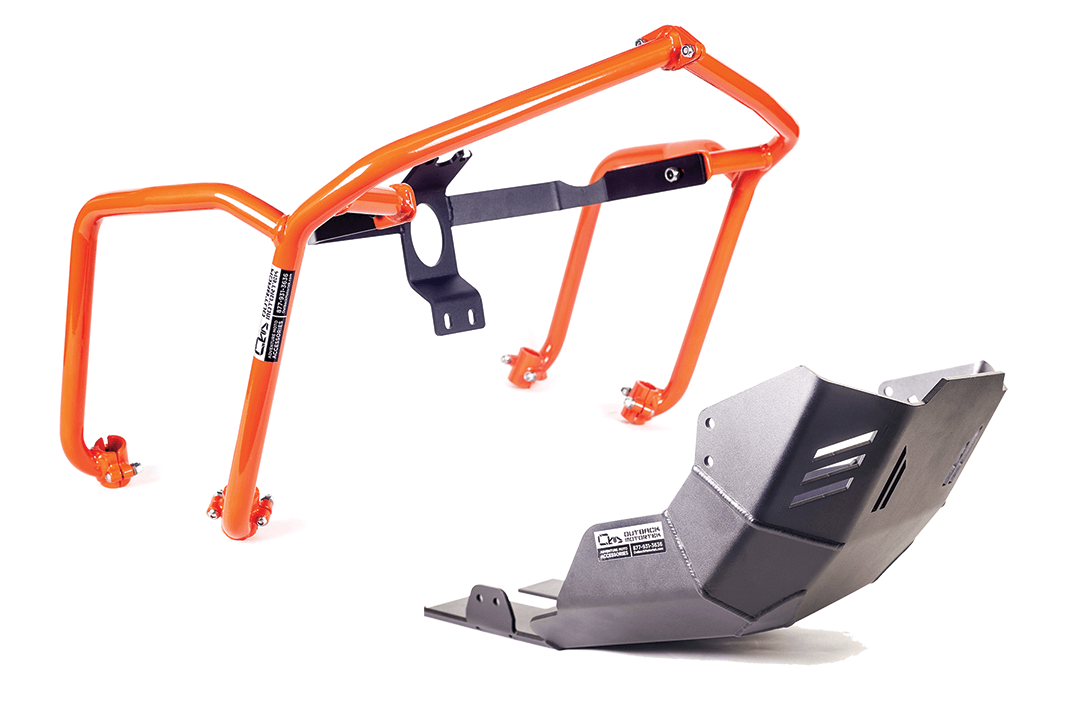 Outback Motortek KTM Combo Skid Plate Black / Crash Bars Orange 1090 / 1190 / 1290R Adventure
KTM 1090/1190/1290(R) Ultimate Protection Combo
Outback Motortek's upper crash bars' biggest advantage is the non-floating design. To achieve this, we've developed a heavy-duty bracket to support the upper section of the crash bars, thus the structure is reinforced to avoid flexing and collapsing during impact of a crash.
Outback Motortek offers protection for your KTM Adventure's engine and its components such as exhaust header, oil cooler which may be badly exposed during off-roading without their skid plates.
Please note: your KTM 1090/1190/1290R must be equipped with factory KTM lower crash bars to complete the fitment of our upper crash bars. Skid plate is currently not compatible with OEM center stand.